Banner Image by Michael Leahy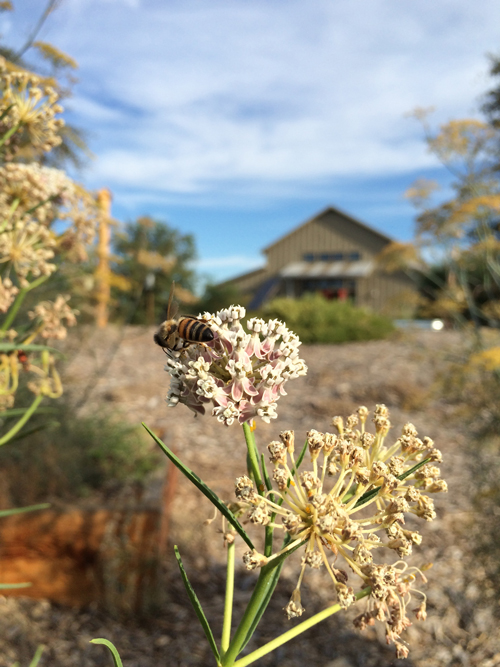 Image by Moira Hill
Dear Friend of the Laguna...
How long ago it now seems, March 2, 2020. It was my first day as Executive Director of the Laguna de Santa Rosa Foundation, and also the day on which Sonoma County reported its first positive test for novel coronavirus. With the daily onslaught of news briefings and health orders that followed the World Health Organization's declaration of a "global pandemic," the circumstances affecting our families, communities, and the world rapidly evolved in ways we would never have anticipated. Little did I know I would have to shift my priorities so quickly from learning our operations and getting to know you, our partners and supporters, to leading our team in responding to an unprecedented crisis.
By my third week on the job, we made the difficult but prudent decision to close the office and grounds, cancel several community education events and popular technical workshops, postpone our long-running Learning Laguna school program, and scale back our restoration field work.
I want you to know that while our office is physically closed, our mission is not on hold - we continue to work. We expeditiously adapted our operations quickly for working remotely and communicating virtually under the shelter-in-place order. We are using this time to explore new ways of delivering our programs, re-connecting with our supporters, and maintaining our priority restoration projects as safely and effectively to the extent possible within this current reality.
This pandemic puts a huge spotlight on just how important the Laguna Foundation's mission is now more than ever. The coronavirus is a stark illustration of the intricate and interconnected web of life that sustains a healthy planet. Disease is both a human health issue and an environmental issue. Sixty percent of emerging infectious diseases that affect humans originate in animals, both domestic and wild. Epidemiologists who study what's known as the "ecology of disease" have linked the rise of emerging diseases to human encroachment into natural areas and habitat loss around the world. This in turn highlights the importance of conserving and restoring natural processes and native habitats, such as clean water and wetlands.
Simply put, the more we can restore and conserve natural biodiversity and inspire local stewardship, the more likely that we can ensure a healthy and resilient watershed into the future, serving as a safe haven for wildlife and people alike in times of change and uncertainty.
I can assure you that working collaboratively with partners and communities to build a resilient landscape is one of my top priorities in leading the Laguna Foundation, as our changing climate will continue to affect every living species and our quality of life throughout the Laguna de Santa Rosa watershed. We know that restoring natural wetland ecosystems - from clear-running streams to vernal pool grasslands to riparian forests - is critical to mitigating these changes by reducing the risk of wildfire and flood damage. Nature is also critically important for our mental and physical well-being, providing outdoor space to recreate and refresh both during normal daily life but even more so during this current public health crisis.
Despite the whirlwind, my hardworking team, the selflessness of our volunteers, and the strength of our communities have only served to energize and inspire me. I also feel overwhelming gratitude for your continued generosity in supporting the Laguna Foundation over the last 30 years that has helped make us a leader in conservation and environmental education in the Laguna de Santa Rosa watershed. We are all in this together, so even during this critical time, I hope we can count on your support by renewing your tax-deductible* membership today.
I sincerely look forward to the day when I can meet you in person and learn about your own personal connection to the Laguna de Santa Rosa, once we are safe to gather together again. In the meantime, please feel free to contact me by e-mail at anne.morkill@lagunafoundation.org. I hope you and your families are safe and healthy.
Warm regards,


Anne Morkill
Executive Director
P.S. Your support now will help us continue to advance our mission of ensuring a restored, beautiful, and clean Laguna. Please renew your tax-deductible membership today by making a secure gift online.
Thank you!

*The recently passed Coronavirus Aid, Relief and Economic Security (CARES) Act lifts the limitations on charitable contributions by individuals who itemize, from 60% of adjusted gross income to 100% and for corporations by increasing the limitation from 10% to 25% of taxable income. Please consult with your tax advisor for details.